Return to Headlines
Registration for Fall 2020 interscholastic sports opens May 26th!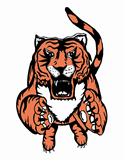 AKRON CENTRAL SCHOOLS
Athletic Department
47 Bloomingdale Avenue • Akron, New York 14001
Ph: (716)542-5088 • Fax: (716)542-5018 • www.akronschools.org
Mr. Stephen Dimitroff Mr. John Jablonski
Asst. MS/HS Principal/Athletic Director Athletic Coordinator
FOR IMMEDIATE RELEASE –


ONLINE ATHLETE REGISTRATION REQUIRED FOR FALL SPORTS


AKRON, NEW YORK (May 18, 2020) – Parents of students planning to participate in modified, JV or varsity sports at Akron Schools are reminded that registration for Fall 2020 sports teams is an online process through the Parent Portal. Online registration will open on Tuesday, May 26, 2020, and MUST be completed by Monday, June 22, 2020, for all participants.
A current sports physical must be on file with the Health Office prior to the start of fall sport practices for JV and varsity on August 24, 2020, and Modified sport practices beginning on Thursday, September 3, 2020.
Parents of sports participants must register their child for athletics using the Parent Portal they are accustomed to using to retrieve student report cards and other school-related information. However, please be aware that the sports registration process cannot be completed using the PowerSchool mobile app and must be accessed using the parent's credentials, not the student's. Paper athletic registration forms are available for those who do not have access to the internet. Please call the Athletic Office at (716)542-5088 to arrange to receive paper forms.
Parents and students are strongly encouraged to register for fall sports as soon as possible but no later than June 22, 2020.
A link to the Parent Portal is available at the upper right corner of the school's website at www.akronschools.org. Once logged in to the Portal, click the "Athletic Registration" tab on the left side of the opening page. Follow the steps to complete the registration and print the athletic agreement/consent form and transportation permission form. Both the parent and the student-athlete must sign the athletic agreement/consent form. Completed forms should be brought to the coach on the first day of practice or earlier.
Students must have a current sports physical on file with the Health Office. Sports physical forms should be submitted to the high school nurse in the MS/HS Health Office located in room E-106 via FAX at (716)542-5057 or via USPS to: Health Office, Akron Schools, 47 Bloomingdale Avenue, Akron, NY 14001.
Questions regarding the process may be directed to Mrs. Wendy Pazderski, Athletic Secretary, or to Mr. Stephen Dimitroff, Athletic Director, at (716)542-5088. For help accessing the Parent Portal, parents can contact the Technology Office at (716)542-5045.
# # #