Return to Headlines
Registration is now open for Fall 2019 interscholastic sports!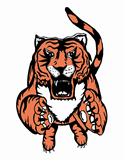 AKRON CENTRAL SCHOOLS
Athletic Department
47 Bloomingdale Avenue • Akron, New York 14001
Ph: (716)542-5088 • Fax: (716)542-5018 • www.akronschools.org
Mr. Stephen Dimitroff Mr. John Jablonski
Asst. MS/HS Principal/Athletic Director Athletic Coordinator
FOR IMMEDIATE RELEASE –

ATHLETES REQUIRED TO REGISTER FOR SPORTS ONLINE
AKRON, NEW YORK (May 21, 2019) – Parents of students planning to participate in modified, JV or varsity sports are reminded that registration for Fall 2019 sports teams is an online process through the Parent Portal. Online registration is now open and must be completed for all participants. A current sports physical must be on file with the Health Office prior to the start of fall sport practices (JV and Varsity) on August 19, 2019.
Parents of sports participants must register their child for athletics using the Parent Portal they are accustomed to using to retrieve student report cards and other school related information. However, please be aware that the sports registration process cannot be completed using the PowerSchool mobile app and must be accessed using the parent's credentials, not the student's.
Parents and students are strongly encouraged to register for fall sports prior to June 30, 2019. (The PowerSchool student management system, including the Parent Portal and sports registration, will need to be shut down during part of the summer to facilitate the transition to the new academic school year.)
A link to the Parent Portal is available at the upper right corner of the school's website at www.akronschools.org. Once logged in to the Portal, click the "Athletic Registration" tab on the left side of the opening page. Follow the steps to complete the registration and print the athletic agreement/consent form and transportation permission form. Both the parent and the student athlete must sign the athletic agreement/consent form. Completed forms should be brought to the coach on the first day of practice or earlier.
Students must have a current sports physical on file with the Health Office. Sports physical forms should be submitted to the high school nurse in the MS/HS Health Office located in room E-106.
Registration for the 2019-20 winter sport season will open October 1, 2019 and for the Spring 2020 season on February 3, 2020.
Questions regarding the process may be directed to Mrs. Wendy Pazderski, Athletic Secretary, or to Mr. Stephen Dimitroff, Athletic Director, at (716)542-5088. For help accessing the Parent Portal, parents can contact the Technology Office at (716)542-5045.

# # #