Return to Headlines
Caeley Harsch is named 2020 Crystal Tiger!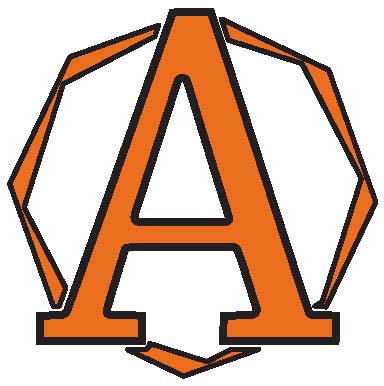 AKRON CENTRAL SCHOOL
47 Bloomingdale Avenue • Akron, New York 14001

Mr. Patrick D. McCabe Mr. Brandon Ricci
Superintendent of Schools High School Principal
(716)542-5006 (716)542-5030
FOR IMMEDIATE RELEASE –
CAELEY HARSCH NAMED 2020 CRYSTAL TIGER

AKRON, NEW YORK (July 1, 2020) – The Crystal Tiger Award is presented annually to a graduating ACS senior who, in the estimation of peers, faculty and administration, consistently exhibits the values of Akron High School. Such values include integrity, respect, compassion and service to others. Additionally, the Crystal Tiger Award recipient demonstrates intellectual competence, realizing academic potential through hard work and persistence.
The honor, considered the highest recognition of character for a member of the graduating class, remains a secret until the graduation ceremony which was presented in a pre-recorded video at the Transit Drive-In held June 30, 2020. This year's recipient is Caeley Harsch. Caeley receives a $1,000 award, sponsored by the Akron PTA, a crystal tiger, and her name engraved on a permanent Crystal Tiger Pedestal along with all previous recipients displayed in the High School Showcase of Excellence. 2020 marks the fourteenth year the Crystal Tiger has been awarded.

Here is Caeley Harsch's abbreviated profile that was presented to the high school student body for voting following her nominations by faculty or staff members, along with insight as to what she's learned thus far:
Caeley M. Harsch will attend SUNY Fredonia where she'll study Music Education. Caeley has performed with nearly every music ensemble at ACS and has earned her spot in multiple All-County and Area All-State ensembles as well as the Greater Buffalo Youth Orchestra and String Orchestra where she served as Concertmaster in 2019. She was also active on Tiger sports teams.
Caeley's response to "What I've learned…"
"As a young child, the thought of school is most often met with a moan and impending sense of dread. Quite often, these feelings are carried into middle school years and perhaps even into the beginning of high school; however, somewhere along the way, our thoughts of school shift and we realize it was less of an obstacle and more of a hurdle in the race of becoming something much greater. Personally, high school has helped me discover numerous qualities about myself…not only that the braces and sparkly sweaters of my middle school years were definitely not the look, but also that I am much more confident, accomplished and persistent than I once thought myself to be. Sure, there have been many difficult times: Many tears over unsolved math problems, dread for upcoming tests, late-night homework scrambles and statements like, 'I swear, if I have to write one more AP Lit essay…' but as cliché as it may sound, I wholeheartedly wouldn't have changed any of it, because through my years in ACS, I have been blessed with so many amazing moments:
"Here's to the orchestra that became my dream; here's to the sports that became passions; here's to the teachers that became mentors and role models; and especially, here's to the strangers in the hall that became best friends. No one could've predicted this ending of 13 years of hard work, and I feel much sadness over my loss of a goodbye. Though the virus might've taken my prom, senior day, award assembly and sports away, there is quite simply one thing that can never be taken; something invaluable, intangible, but of the highest importance in my mind—memories. The stress over exams will soon fade, but the feeling of winning a soccer game remains. The dread of writing an essay will pass though the feeling of hugging your best friend never will. The piles of worksheets and papers will soon disappear but the memories of a Homecoming football game will last a lifetime. So, I would like to thank ACS, on behalf of the little girl who once dreaded going to school, to the confident and hardworking young woman today who misses it very much: Thank you for the memories."
Congratulations to Caeley on receiving the school's highest honor!

# # #