Return to Headlines
Food Services Director Barbara Goodman honored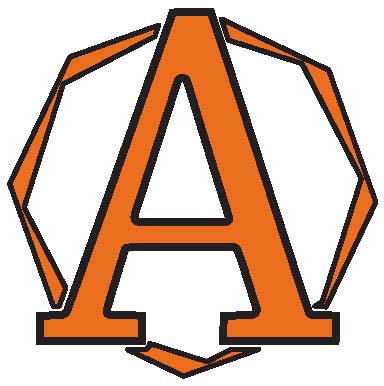 AKRON CENTRAL SCHOOL
47 Bloomingdale Avenue • Akron, New York 14001

Mr. Patrick D. McCabe
Superintendent of Schools
(716)542-5006

FOOD SERVICES DIRECTOR BARBARA GOODMAN HONORED

Akron Central School District Food Services Director Barbara Goodman has been honored by Senator Michael Ranzenhofer as a 2020 Woman of Distinction. The award recognizes women for their dedication and leadership in serving our community. Goodman has been Food Services Director at Akron Schools for 32 years in addition to serving in several positions with the School Nutrition Association during her career, earning accolades and awards with support from her staff and professional colleagues.
Senator Ranzenhofer presented Mrs. Goodman with a framed "Women of Distinction" award with a bouquet of flowers recently. Due to the COVID-19 pandemic, the traditional dinner and award presentation for recipients of this award across New York State will not be held in 2020.
"Barbara has spent decades serving our community," remarked Senator Ranzenhofer. "She has worked selflessly to assure students are receiving the best nutrition while in the care of our schools. I am very happy to honor her and recognize her for her dedication to the health and well-being of our children."
During 1995-96 and again in 2011-12, Mrs. Goodman served as President of the Erie County School Nutrition Association. In 1997-98 she was awarded the Silver Medal by the Council of Food Services Association. She was also secretary for the NYS School Nutrition Association from 2000 to 2011.
In 2007, Akron Schools received the Gold Award from the USDA for their food services program led by Mrs. Goodman. The many dignitaries from local, state and national organizations who came for the award presentation were treated to a special school assembly. Complete with skits, songs and evidence of happy and healthy students, the event was a delight and a highlight in Mrs. Goodman's career. She was named Director of the Year for the Northeastern United States School Nutrition Association not long after, in 2009.
Currently, as a past president, Mrs. Goodman serves as Counselor for the Erie County School Nutrition Association.
"Barb Goodman is truly passionate about providing our students with the highest quality meal program possible," said Akron's school superintendent, Mr. Patrick D. McCabe. "She is an advocate for the school district and our families. Barb is constantly seeking ways to improve her program and provide for students. Under her leadership, the Akron Food Service program has become a source of pride for the district and an invaluable resource for the entire school community. We salute her and congratulate her on this award."
In 2020, during the COVID-19 pandemic, Mrs. Goodman and her staff witnessed the impact Akron's child nutrition services has on the community as lines of cars continue to come through their meal distribution program during the crisis.
There is a direct correlation between nutrition and education, says Mrs. Goodman. Her job gives her the opportunity to make a difference for her school and community and never more so than right now. She was heartened by stories this spring of children still eating their school-provided lunches with their friends using FaceTime or other technologies. Mrs. Goodman lauds the efforts of her colleagues and friends across the state who are helping their communities in a similar way.
Mrs. Goodman was married for 37 years to the late Steven Goodman. She has two sons, Jason (wife Sara) and Adam, and enjoys her three granddaughters.
For more information about the Food Services program at Akron Schools please visit www.akronschools.org.