Return to Headlines
Student Government organizes Fall Spirit events!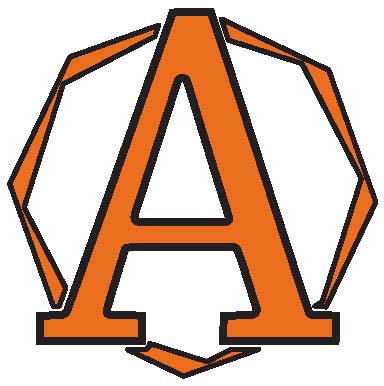 AKRON CENTRAL SCHOOL
47 Bloomingdale Avenue • Akron, New York 14001
Mr. Stephen Dimitroff Mr. Joseph Caprio III
Interim High School Principal Middle School Principal
(716)542-5030 (716)542-5040


FOR IMMEDIATE RELEASE –
BEWARE: FALL SPIRIT EVENTS PLANNED AT AKRON SCHOOLS

AKRON, NEW YORK (October 6, 2020) – The Akron High School Student Council and Middle School Student Government have taken the lead to organize some spooky fall spirit events from October 19th thru October 30th in lieu of traditional Homecoming events that have been postponed until March. Together with high school class officers, the Student Council encourages all hybrid learning students to participate on the days they are at school and all remote students to join in the fun during any virtual events.
The schedule of events includes a preliminary "Pink-Out" to recognize Breast Cancer Awareness Month on October 15th and 16th. Students and staff can wear all things pink to honor and remember those who have been victims of the disease. Staff members will be fundraising for "Making Strides for Breast Cancer" and ongoing research to find cures.
Beginning October 19th, students can show their school spirit and unity with "dress up" days. "Pajama Day" is a favorite and takes place on A and B Cohort days, Monday, October 19th and Tuesday, October 20th. College or pro "Sports Jersey Days" follow on Thursday, October 22nd and Friday, October 23rd.
Hall decorating will take place in both the Middle School and High School main corridors to honor the fall sports teams. Decorating crews will be staggered and socially distanced.
Both buildings will also be creating Halloween murals; high school in the cafeteria and middle school in the entrance foyer near the Middle School Office. Themed cutouts will be available beginning October 19th for students to decorate at home and return it to be incorporated into what is hoped will become two massive murals. Total participation by every student will be needed to make them impressive!
Two more dress up days are slated for the last week of October. Monday and Tuesday, October 26th and 27th are "Orange & Black Day" for A and B Cohort students. Then students can celebrate Halloween with "Costume Days" on October 29th and 30th. Prizes will be awarded for each dress down theme (4 total in each building) with the most "boo-tiful" costumes winners receiving a gift card.
"Make sure you carve out some time for our Spooky Spirit Weeks!" said one of the student organizers.

# # #