What is National Honor Society?
You can learn more about the National Honor Society, of which Akron High School has an affiliated chapter, by visiting their website.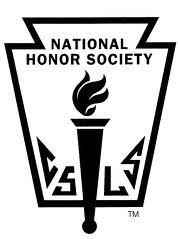 2022-23 ACS Timeline of Events
November 10 - Eligible candidates are sent a notification during homeroom. Consideration is determined by: Current rank in the top 25% of Junior or Senior class with a cumulative unweighted GPA of 90% or better.

November 14 - Meeting with eligible candidates; Student Activity Information Form is distributed.

November 30 - Completed activity forms are due in the HS Main Office.

December 13 - Faculty evaluation forms completed.

December - Committee selects candidates.

December Break - Acceptance or denial letters are sent.

January 25 - 6:00PM National Honor Society Induction Ceremony - AUDITORIUM

The complete process for NHS can be found on pages 34 and 35 of the Student Handbook.