Akron Schools is accepting applications for
substitute bus drivers.

(Hourly rate is $17.00)

Interested applicants should complete and submit the
Bus Driver Application found on the menu at left or at the District Office,
weekdays from 8:00AM - 3:30PM.

---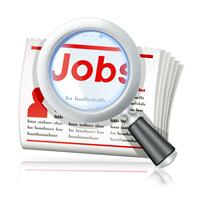 Phone:
Email:
Degrees and Certifications:
AKRON SCHOOLS IS ALWAYS LOOKING TO HIRE:
Substitute Teachers

Substitute Teacher Aides

Substitute Bus Drivers

Substitute Bus Attendants

Substitute Food Service Helpers

Substitute Clerical Personnel
Perfect for stay-at-home moms and dads, retirees and anyone who enjoys working with children! Check out the listings below!
---

Akron Schools continually seeks substitute teachers.

Rate of pay is:

$19.23/hour for Certified
$15.38/hour for non-Certified

Interested applicants should apply on-line at:

---
Akron Schools is accepting applications for the following
non-instructional substitute

positions:

Food Service Helpers

Bus Attendants

(Hourly rate is $11.80)

Interested applicants should complete and submit the Non-Instructional Application found on the Application Process menu at left or at the District Office, weekdays from 8:00AM - 3:30PM.

---